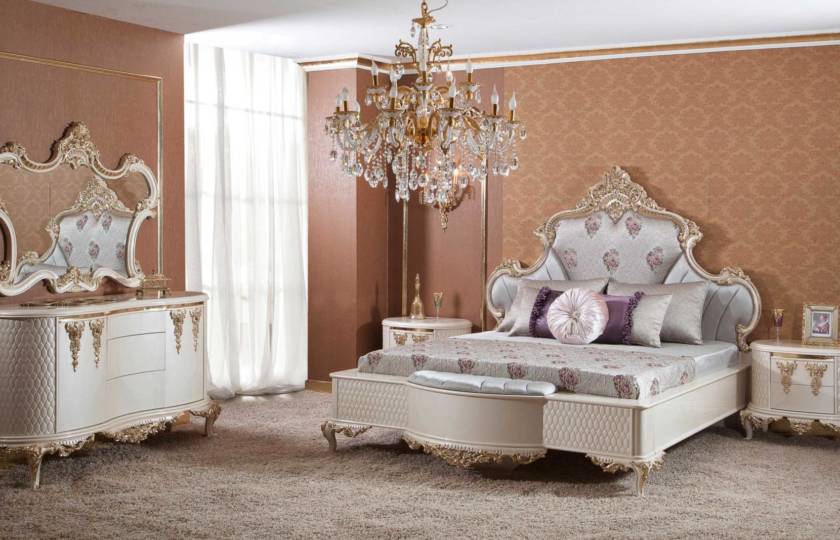 Bedroom
The Bade Bedroom is like a fairy tale where the furniture tells tales. It is a place where time stops. An ensemble of romantic and soft lines give the room a spacious atmosphere where anyone would love to fall asleep.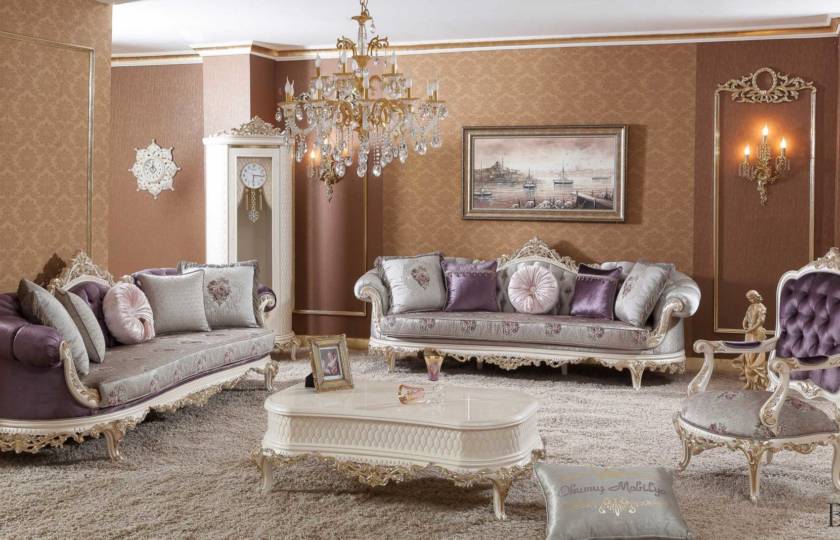 Living Room
The Bade Living Room color compositions create harmony and a good atmosphere in your future living room. The romantic and soft style has been spiced up with a Violet shade, giving the Living Room more emotional character, which the furniture already offers. What a delight to be soon able to present this to your guests.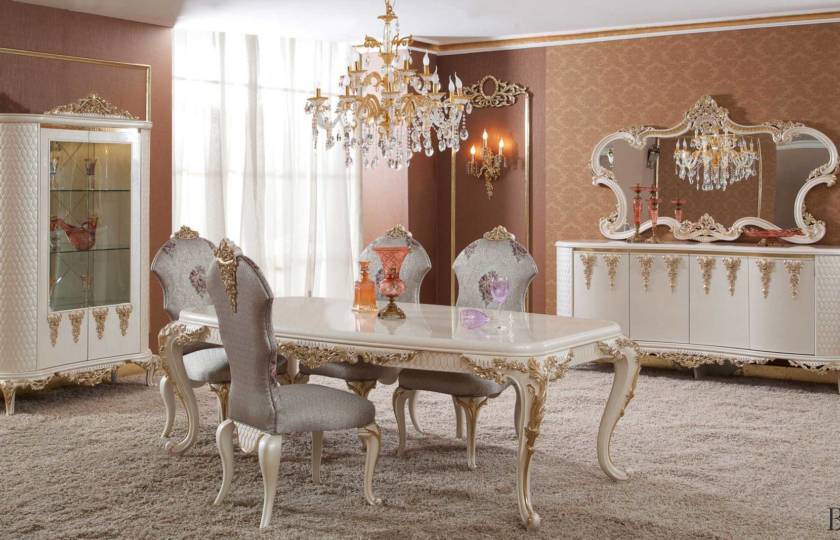 Dining Room
The Bade Dining Room Set is characterized by tender elegance and modern luxury, represented by the Golden Details on the Ivory-toned furniture. The Bade Set is one of our most romantic and softest products.