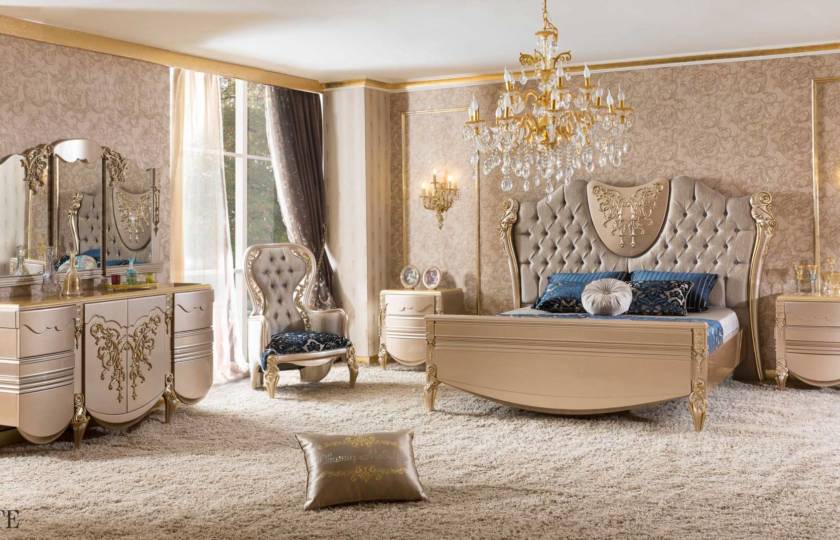 Bedroom
The Elite Bedroom Set fascinates with its concrete sense of self, combining simplicity with lines and stripes, but also complexity, defined by the delicate decor items. It is all a symbiosis of masculinity and femininity.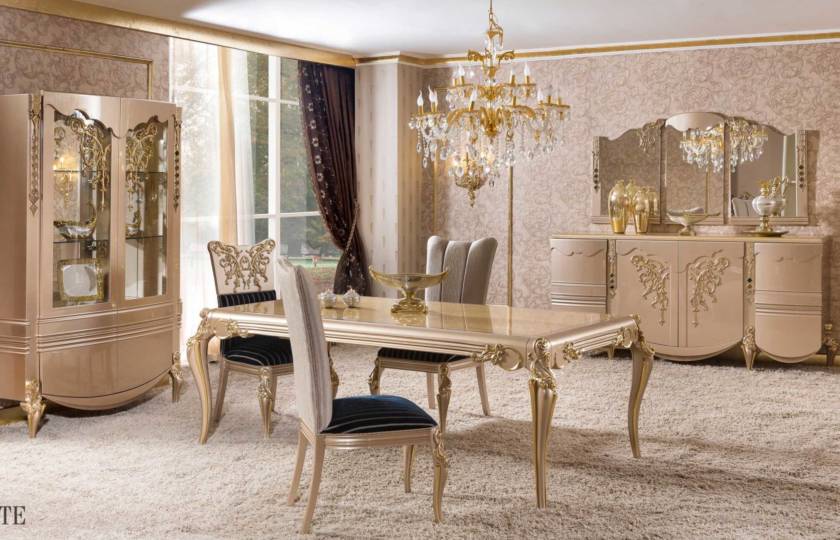 Dining Room
The Elite Dining Room differs from others with its design and colors. The rounder surfaces are partly framed with straight lines, implementing force and importance. A lacy decor brings balance and the furniture is accentuated with different chairs (2+4).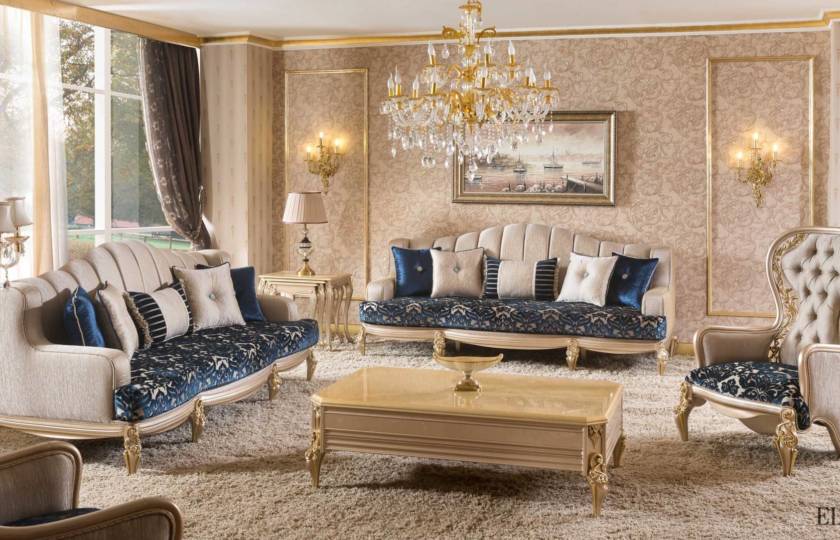 Living Room
The Elite Living Room is full of character. Different sofas covered with eye-catching fabric and which invite you to sit. The transparent yet eye'catching decors of the armchairs against the massive coffee table give out confidence.