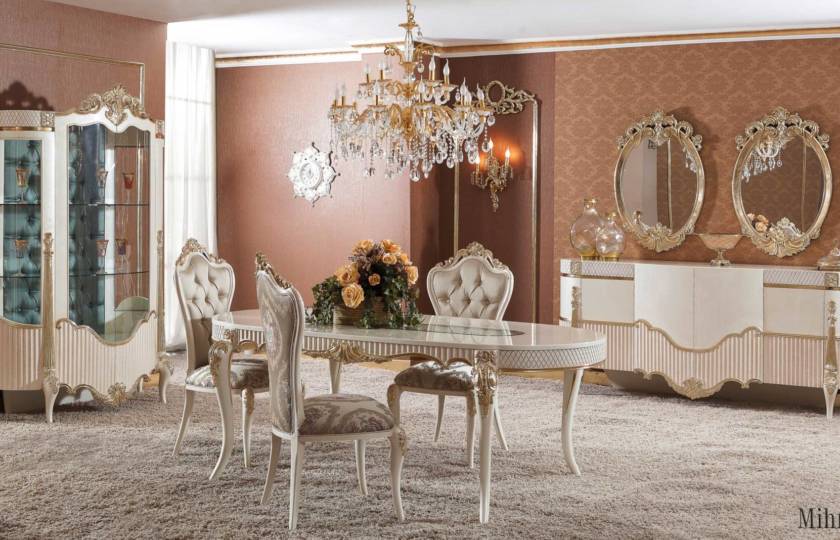 Dining Room
The Mihrimah Dining Room set accentuates itself with clear lines. Accentuated thin lines, embossed stripes and squares, in addition to strong Golden lines which carry a grandiose character. This set combines feminine fragility with manly masculinity.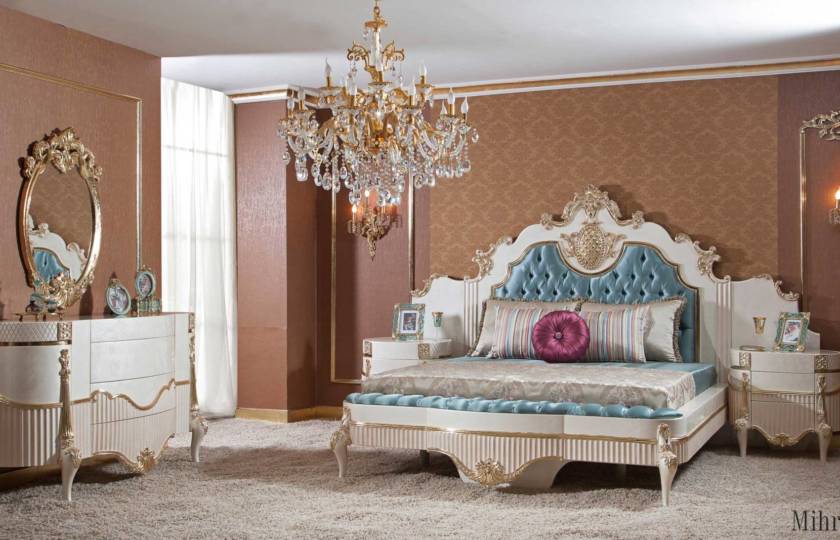 Bedroom
The Mihrimahi Bedroom furniture has a sense of accentuated luxury, while expressing certainty and royalty. The eye-catching bed is the crown jewel of this room. Furniture that creates good mood also brings sweet dreams.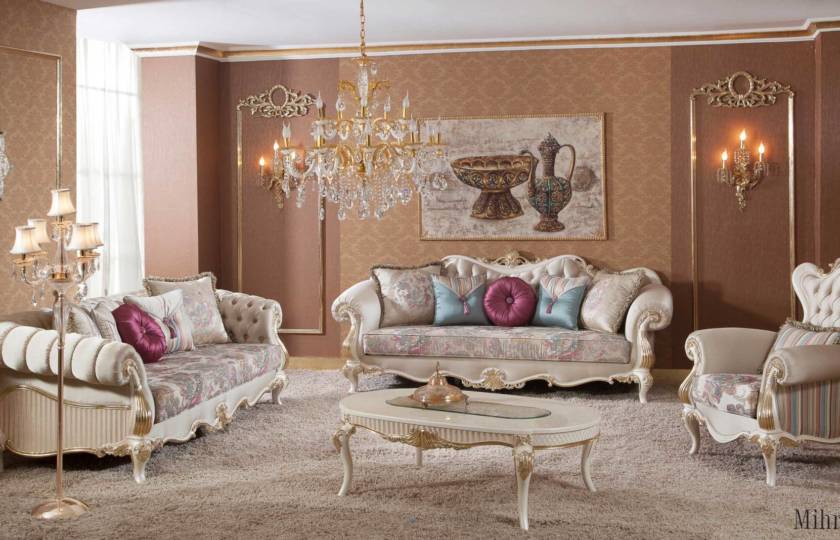 Living Room
The Mihrimahi Living Room Set creates value and emotion. Different sets of fabric never fail to offer a grandiose sense of luxury. It's the furniture to please the owner.