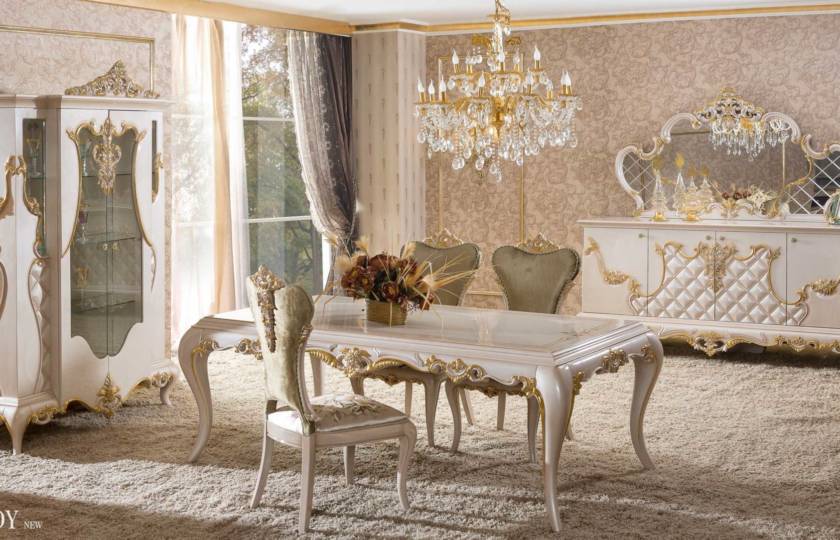 Dining Room
The New lady Dining Room Set is full of grace. Rococo-styled delicate details and gold-covered ornaments add space to the room, making it light. High-shine surfaces add a touch of glamour and glow.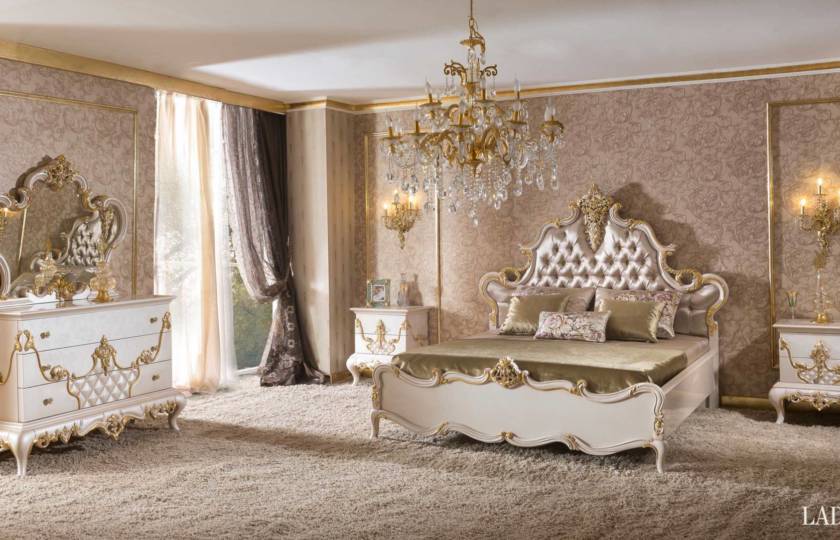 Bedroom
The New lady Bedroom is for romantics. It is defined by soft tones, shine and a delicate style. In this room, every woman will feel like a princess and every man like a prince.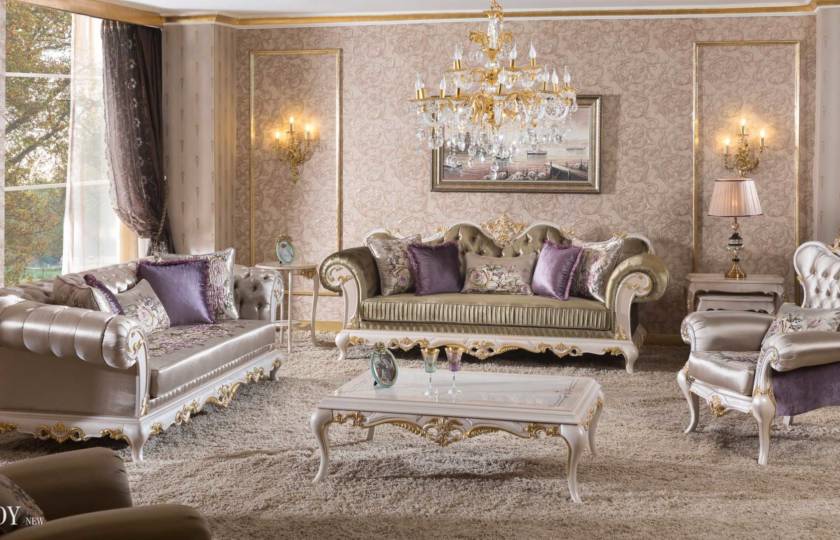 Living Room
The New lady Living Room Set is special due to its variety of fabric, floral prints with interesting shades on one hand and relaxing green velvet surfaces on another. The paintings on the table accentuate all this elegance. The wonderful light surfaces with a touch of gold frame the beauty of the room like the one of a work of art.