Collection "Sapphire Dark"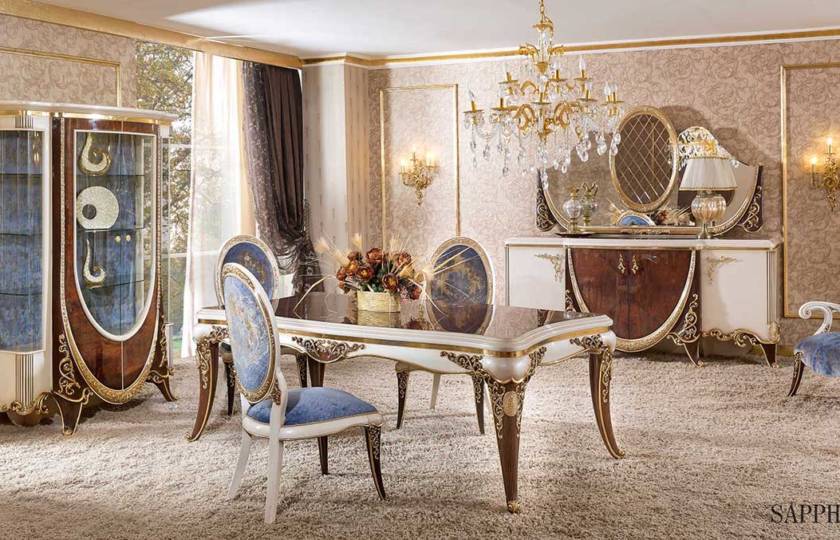 Dining Room
The Sapphire Dining Room Baroque themed furniture brings an elegant and grandiose mood. The hand-made delicate drawings on the table and the gold-covered ornaments almost bring this furniture to life. A wonderful highly detailed mirror on the Buffet Console adds a touch of sparkle to the room, bringing a joyous mood for anyone in it.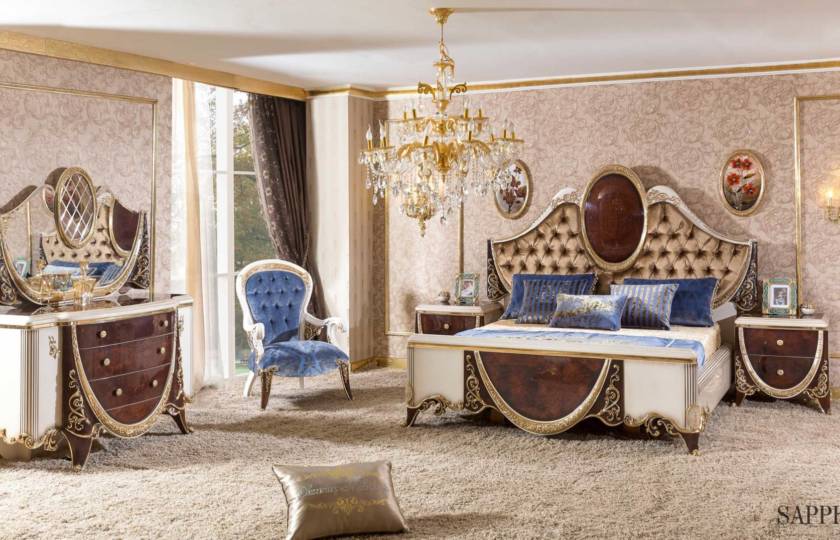 Bedroom
The Sapphire Bedroom Set is made for a rich sense of luxury. A royal atmosphere is provided by the textiles, details and colors. This Set is perfect for someone who values themselves and the environment where they are.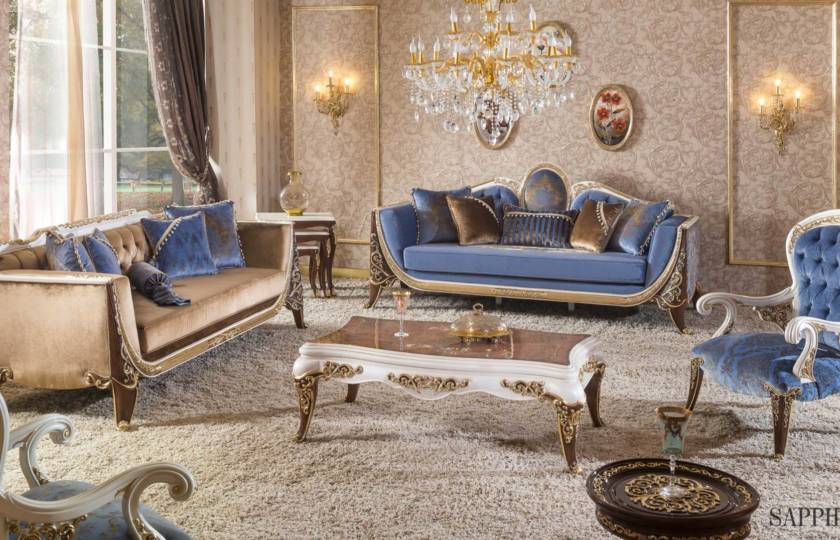 Living Room
The Sapphire Living Room Set brings a sense of harmony and glory with its blue and golden tones. It is luxurious and sophisticated. Velvet textiles, golden ornaments and the contrast between brown and white bring on a mood one would love to share with his or her friends.