Collection "Sapphire Light"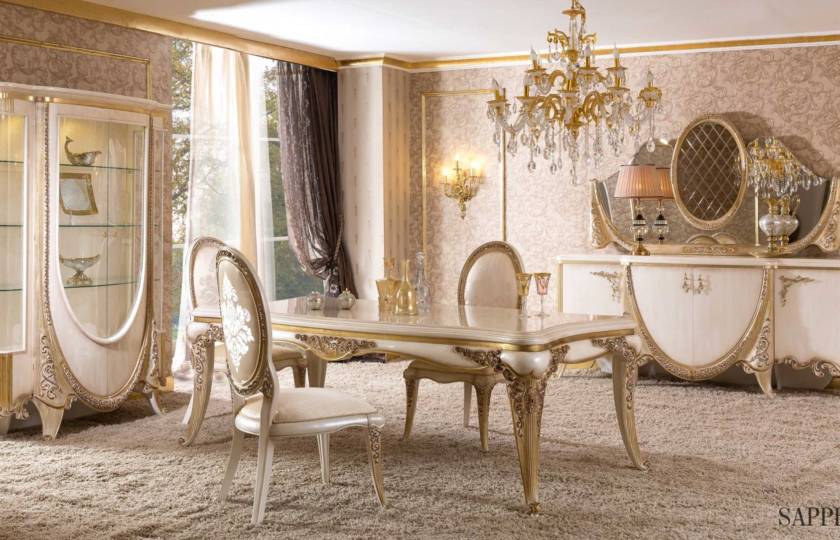 Dining Room
The Sapphire Dining Room is exceptionally beautiful. Light tones and a light luxurious textile inspire and create a light sense of being. The gentle ornaments hand-painted by the master create a sincere sense of admiration.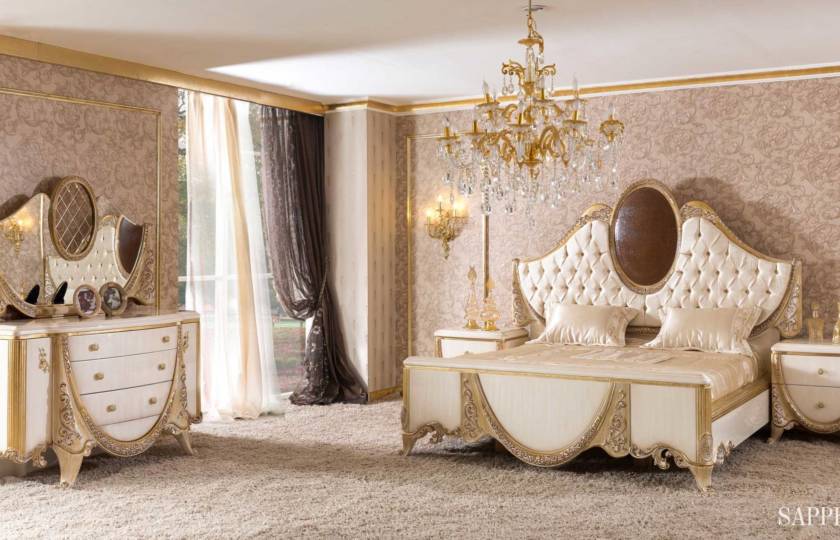 Bedroom
The Sapphire Bedroom furniture brings brightness and elegance into the room. This is complimented with the light shades and the textiles are a wonderful addition in the modern world for a luxury-loving person. Waking up in this room creates positive emotions and a good mood, a good start to each day.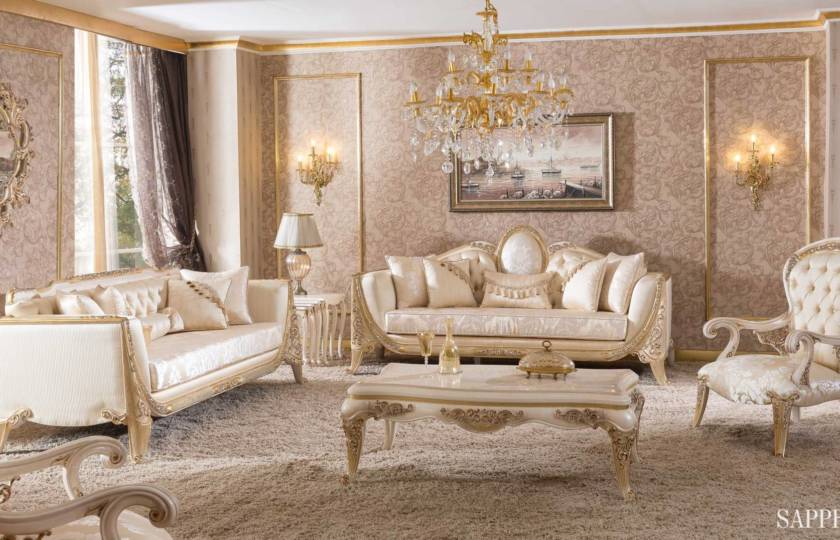 Living Room
The Sapphire Living Room Set is sophisticated and stylish with its baroque style furniture. Every last detail creates charm and respect towards its creator and its owner. Carefully selected textiles and colors fill the room with a bright light and glow.