Collection "Sehzade bordeaux"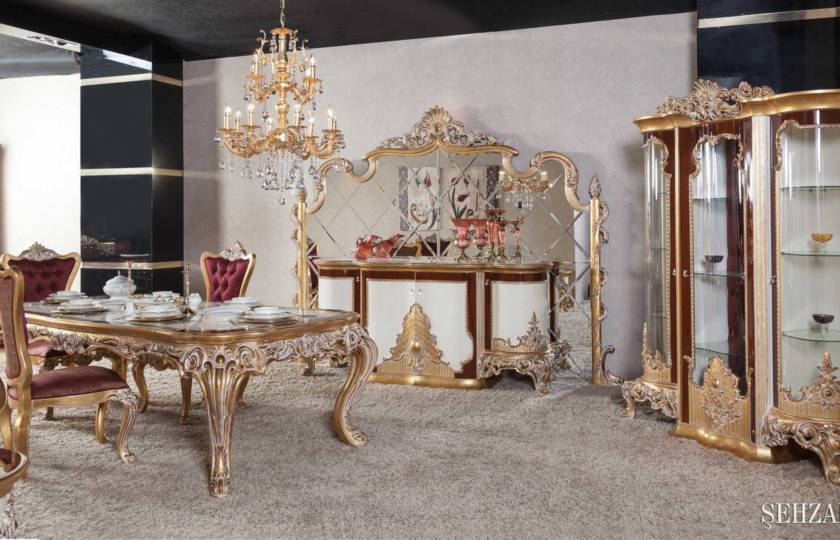 Dining Room
The Sehzade Dining Room Set baroque themed furniture catches the eye with a rich decor and strong contrasts. Round surfaces and strong furniture ends are just like symbols of success and power. Such furniture will make every meal enjoyable.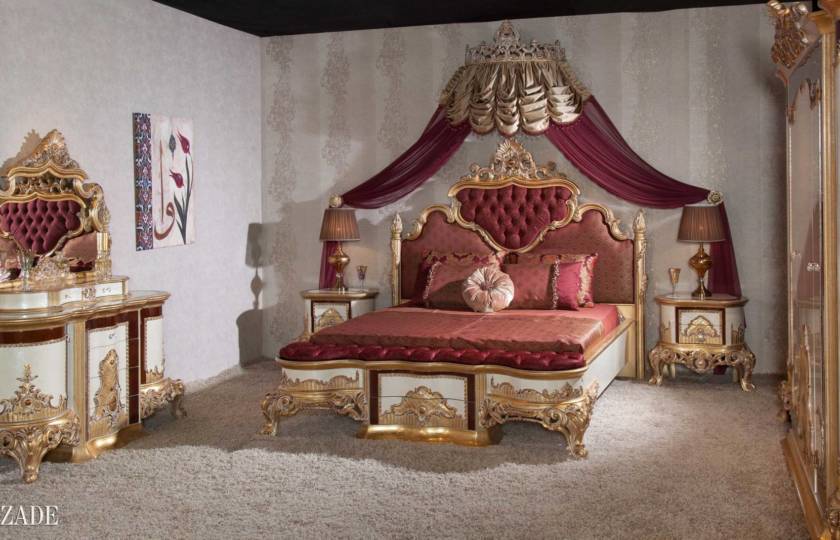 Bedroom
The Sehzade Bedroom Set is truly majestic, bringing the room a sense of glory from centuries ago. Bordeaux-toned velvet surfaces with rich gold details create a mood in which one can easily feel royal in a room, happy with oneself, which all provides a good night's sleep.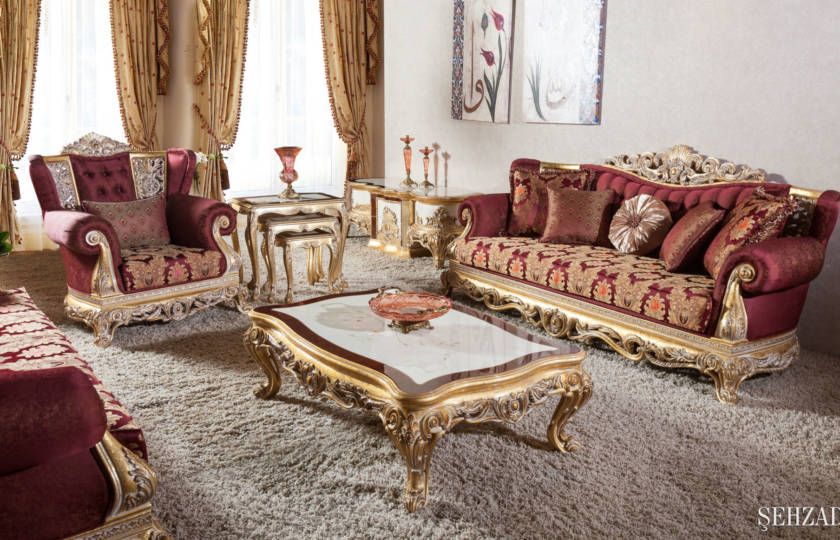 Living Room
The Sehzade Living Room Set furniture differs from others with its rich ornaments decorating the sofas and armchairs, giving the massive furniture a touch of lightness and fresh air. Surfaces covered in "old gold" add dignity. Despite its luxurious appeal, the Set gives the room a warm and comfortable feeling.